Director/PGIAR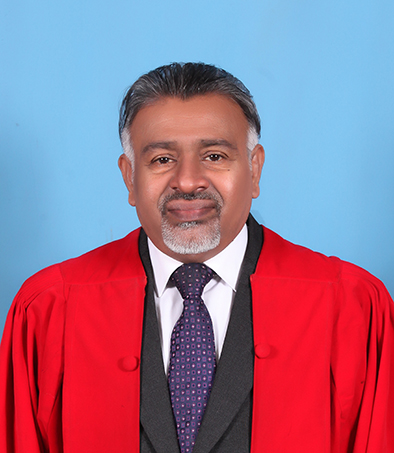 Senior Professor Gamini Adikari
I, who have been serving as a lecturer at the Postgraduate Institute of Archaeology gaining experience in the Archeology sector from its initiation for more than 30 years, was appointed as its director in the year 2019 for the coming three years by the University Grants Commission. I disclosed at that particular interview that the PGAIR can and should be carried forward in many dimensions upon my appointment as Director of the Institute. Our goal is to develop the archaeological field, which has been developed for more than three decades, with the views of staff and with the participation of the Board of Management and the Board of Directors to achieve the objective of uplifting the Postgraduate Institute of Archeology in terms of its multifaceted, global reach. Our intention is to uplift the PGAIR for sustainable development by creating a person full of Archaeological senses with practical and theoretical qualities in the land and water-related archaeological
the field through creating students and researchers who would suit well to the national and international requirements and by making him an active player in the field having utilized the discipline of Archaeology and nearly a hundred of key concepts incidental thereto while well adopting with today's vision and the policy statement.

Creating of scholars with postgraduate qualifications in practical level who would fit well with the national requirements by identifying requirements of the institutes such as the Department of Archeology, Department of National Museums, Central Cultural Fund, which implement archaeological endeavours and heritage management in Sri Lanka and conducting of workshops regularly with them, and working together with international entities like ICOMOS, ICCROM, which have direct connections with the PGAIR, and advancement as a unitary entity with a broad scope of relationships will be the main objective and discretion of the institute, with all its links with organizations such as The Council of Archaeologists and National Trust.

I would like to point out that updating of existing Archeology and related study programs in a with a new scientific facet so as to match well with the present global requirements and to meet the demand of heritage sector of Sri Lanka, and introduction of new study programs in a more scientific manner, advancement of consequential subject streams of Archeology by introducing new technology,
new strategies, innovative knowledge, achieving of global status through the upliftment of academic levels of lecturers and education level of students and upliftment of institutional structure for creating secondary level (SLQF) student groups and undergraduate students and promulgating of Archeology
sector, as our board aspirations. Similarly, my role would be to expand international standard fieldwork ( Field School) to attract students internationally and to build up this institute as the academic hub of Sri Lankan Archeology and Heritage Management by strengthening our already established understandings and new relationships with international universities.